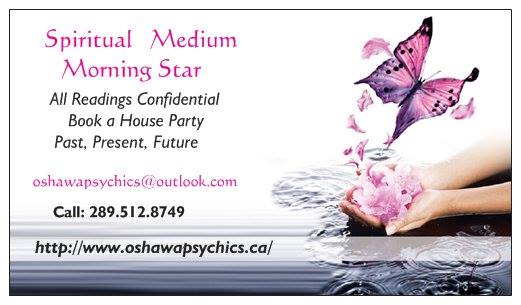 Book your personal appointment with me today!

I am a certified Social Worker, Reiki Master, I teach Meditation and Mediumship Development Classes. I clear houses of unwanted spirits and energies. I have not had one single client who is not happy with my work. I love what I do and that shines through from me to them. I give my spirit guides most of the credit for the messages, I am the conduit they use. My job is to stay clear and open for the highest and the best messages they can give me. I love my work! So it is, It is so, and so it shall be.
SERVICES
Psychic Medium Readings
All readings are confidential, I tell all I see past , present future. I tell you about your spirit guides, past lives. Spirit guides me to tell you about any past loved ones, pets, messages that are for you.
$75.00 for a half hour
$120.00 for a full hour
Call: 289-512-8749
Single appointments available, 5 Days a Week Mon- Fri
Tarot and Oracle Card Readings
A thorough reading with two or even three different Tarot Oracle Card decks to give me insight into the unknown and sometimes hidden aspects of your life. This helps with clarity and shows me where you are on your path and what is needed to put you back on the right road if you have strayed. A great tool for insight into what surrounds you and what is before you. Love, Money, Feelings, Challenges.
$75.00 for a half hour
$120.00 for a full hour
Call for appointment: 289-512-8749
House Parties
I am available for single readings and house parties - call or email for details. I also work for Charities and many mini venues to promote and share my gifts. 30 minutes per person for $75 each. Six to Nine guests.

Call for appointment: 289-512-8749

Officiant ~ Ordained Minister
Inquire about services for Weddings, Funerals, Memorials, Naming Ceremonies and any other special ceremonies. Fully Licensed to perform officiant services by the Government of Ontario.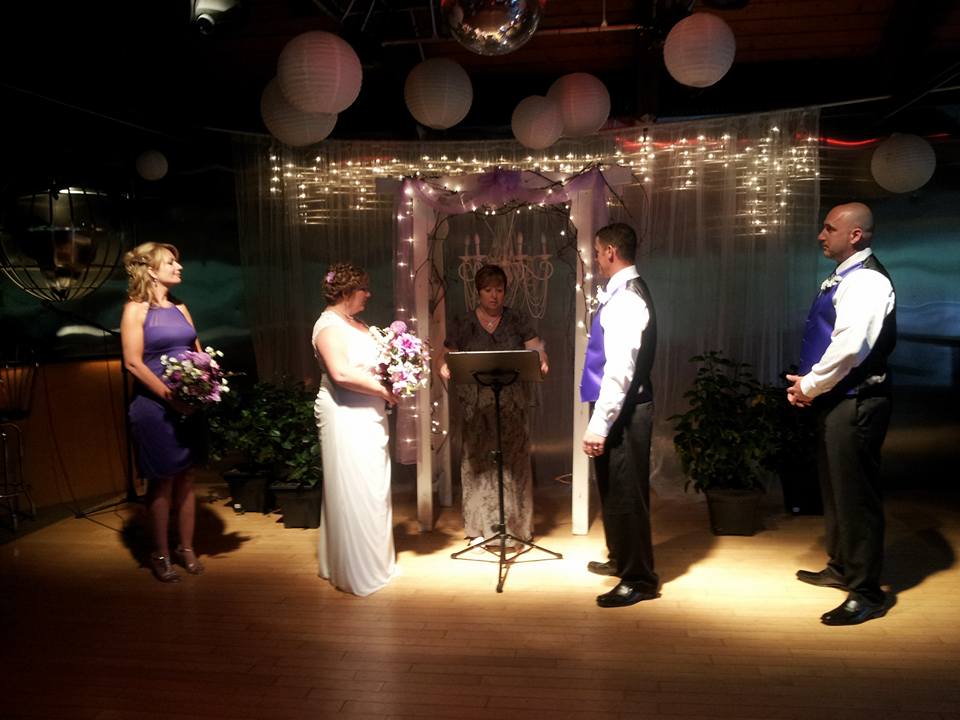 Ask about:
Counseling / Life Coach
Use my gifts of intuition and education - I am an Ordained Minister, Reverend, Certified Social Services Worker, Reiki Master and advanced Mediumship Teacher. I have been working with people in one on one counseling using gentle guidance and tools to help with love, relationships, career, or any area of your life. For Family and individuals that need a new way to work through life day to day.
Please inquire for rates.
Call for appointment: 289-512-8749
Appointments available 7 Days a Week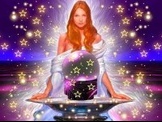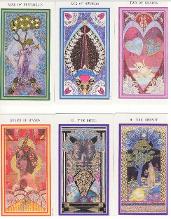 Oshawa, Whitby, Ajax, Courtice, Pickering, Bowmanville, Durham Region, Peterborough, Lindsay, Ontario | 289-512-8749