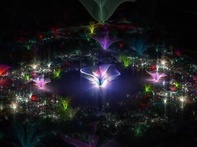 Want To Know? The answers are here...

Past Lives? Your Future? About your Spirit Guides? Do you have questions that need accurate answers about Love, Money, Career, Relationships?
IN THE COMMUNITY:
I participate in many events around Durham and Kawartha. Please inquire about where I will be next.
Hallow's Eve Psychic Tea: Oct. 15, 2016 10am - 5pm
Cowan Manor:186 Centre St. Campbellford, ON
CERTIFIED

Social Services Worker, Counsellor and Life Coach.
TESTIMONIAL
April 2015: I got all the answers I was looking for ! I am so glad I called.
L. From Whitby
I'm so happy my boyfriend and I are back together! The tarot card reading was so accurate and insightful! Thanks Star!
J. From Oshawa
My clients are always surprised at a first reading, what and how much I know about them after only minutes of sitting with me. They return time and time again.
Call today to book your appointment to meet in person:
289-512-8749
As an accomplished Psychic Medium in the Durham Region, I have dedicated my life to using my special gift for helping others.


I focus on the areas of Psychic Clairvoyance, Mediumship, Tarot, and Spiritual Healing.

There are many areas where I have worked tirelessly to perfect my God given gifts. When you love what you do you never get tired! I've been practicing full time for almost 40 years!

In addition I have taught many others in Canada and the USA, how to use their gifts and continue to be a leader and a mentor in my professional circle.

Privacy and Confidentiality Guaranteed!

I am available for single readings and house parties - call or email for details. I also work for Charities and many mini venues to promote and share my gifts

OPEN 7 DAYS A WEEK
No Time To Make A Call? That's Okay - send a message
Oshawa, Whitby, Ajax, Courtice, Pickering, Bowmanville, Durham Region, Peterborough, Lindsay, Ontario | 289-512-8749